One of the longest running tech support problems is the Act! <-> Outlook integration for e-mail.  Too many variables at play just cause this to fail too often.
Swiftpage, the owners of Act!, listened.  With v18+ and a current subscription, a new integration has been created.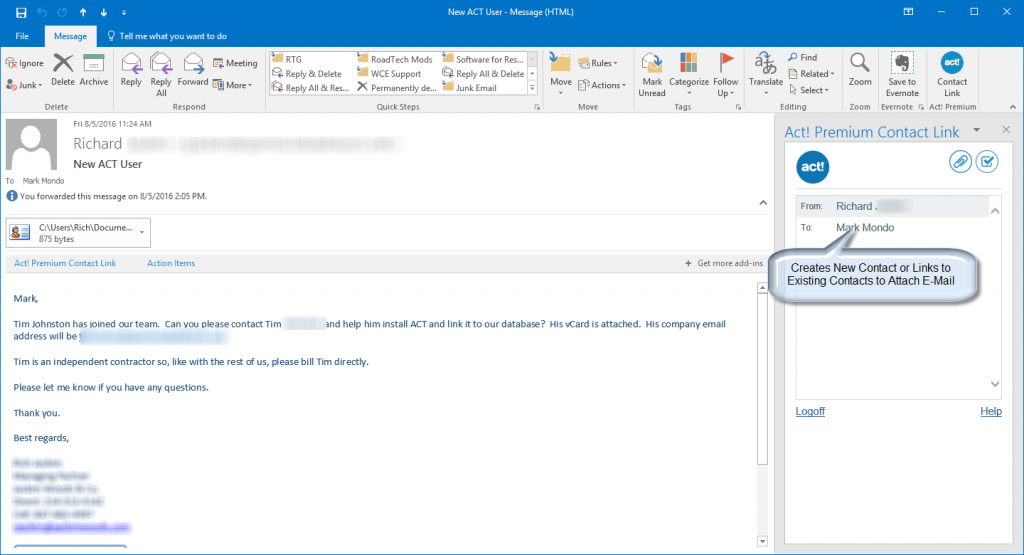 System Requirements:
Act! v18.2 Premium for Windows
Existing Subscription Plan for Act!
Outlook 2013+
Office 365 Subscription
You can still use the existing tool at the same time.