For wellness and service professionals who meet clients one-on-one and offer group classes , we now offer tools that help you book appointments online with a shared calendar , take payments and integrate marketing efforts with products like Constant Contact and MailChimp.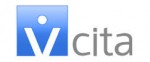 Transform your small business website into a LiveSite. vCita helps you capture more business online, and deliver amazing service by allowing you quickly create an easy call to action button on your website. This button allows your clients to quickly schedule an appointment or make an online payment. The popup button on the bottom right of this screen is a vCita button. Click here for pricing and a free trial.
MINDBODY offers cutting-edge software solutions for your wellness business – streamlining the day-to-day administrative tasks so you have more time to devote to your passion, healing your clients.  It includes a mobile app for your clients and and a worldwide directory listing on their site, highlighting your services.  Sign up for a demo to learn more.