Description
Excel Quote-Invoice Maker II for Act! by Exponenciel is the latest generation of our best selling Excel Quote-Invoice Maker add-on that makes the creation of quotes and invoices in Excel or PDF format a snap.
It is a simple 3 step process:
You select the contact in Act!
You open Excel Quote-Invoice Maker II and pick a template
You select the sales/opportunities you want to include in the document and click OK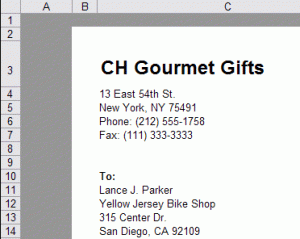 Create your own templates in minutes
Excel Quote-Invoice Maker II for Act! makes creating templates a very simple process: in fact, it is as easy as creating a Word template from Act! All you have to do is select a cell, pick the field you want to insert and click the Insert button.
If you have already created your own templates in Excel, simply edit them from the add-on and add the field placeholders.
With our AutoNumbering system, you may define as many automatic number formats as you want, one for your quotes, one for your invoices and select it when generating your document.
Works with Act! 2010 + , and the product offers a 14 day trial.