MondoCRM helps sales professionals create order from chaos.  We do this by creating databases or websites so our clients create a competitive edge when it comes to sales, marketing or customer service.   In other words, "Keep selling. We'll take care of the database."
Our team includes Mark Mondo and 20 additional consultants from our national network of  The CRM Alliance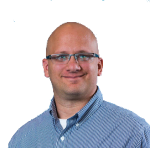 Mark Mondo – Founder . After using Act! since 1989 at two software companies and two start-up businesses, I was introduced to the Act! Certified Consultant Program in 1997.   Since then, I cultivated a consulting practice based on Act! and other CRM systems that harness my skills in entrepreneurship, information technology, sales and marketing.
Industries Served, Certifications, Milestones , Google+ Reviews Testimonials
Company Milestones, Industries Served, Testimonials and Certifications
1998: Earned official Act! Certified Consultant designation
2003: Acquired my WiredContact Reseller Certification
2004: Developed a catalog of Act! training videos. Currently, we are in our seventh release.
2004: Co-founded The CRM Alliance creating a 30 member CRM consultant alliance spanning 22 states across North America.
2005: Acquired Certification on SwiftPage E-Mail
2006 to 2009:Partnered with the John Kaufman and Cheryl Campbell and created one of the largest Act! consulting firms in North America, finishing #1 and #2 in 2008 and 2009 in channel sales.
2010: Developed two new products
2012: Attained Dragon NaturallySpeaking Authorized Partner Certification
2013: Created

Mondo

Commands, a plugin for Dragon NaturallySpeaking and Act!
2014: Acquired Constant Contact Certified Solution Partner Status
Architecture Firms, Business Development
Clothing
Commercial Painters
Construction
Distributors of Durable Goods

Coffee Packaging
RV Equipment
Gutters
Highway Safety Tools
Hosted Telecom
Medical Equipment
Security Systems
Truck Store Merchandise

Education, Continuing Education
Education, Admissions
Education, Alumni Relations
Education, Personal Development
Education, Public Relations
Education, Yoga Studio
Financial Planners
Franchisors
Health Clubs
Hotel/Hospitality
Insurance

Hospital Claim Recovery Services
Insurance Agents

Information Technology

Act! Consulting Firms
Software Publishers

Lawyers
Manufacturers

Air Cleaners
Beverages
Custom Aluminum
Custom Extruders
Home Renovation Supplies
Dental Equipment
Digital Templating Systems
Floor Protection
Furniture
Industrial Sewing Machines
Kitchen Appliances
Laundry Chemicals
Metallic Coating
Nuclear Plant Components
Passive Electronics
Picture Frames
Plastic Bottles
Plastic Premium Promotions
Sleep Monitors
Telecommunications Auditing Equipment
Textiles
Truck Mounted Air Compressors
UV Lamps
Water Treatment Systems

Media/Advertising
Mortgage Brokers
Non-Profits
Professional Services

Agency – CNC Equipment
Agency – CPA Mergers & Acquisitions
Agency – Airplane Brokerage
Accounting Firms
Business Consultants
Flight Training School
Hair Stylists
Marketing Agencies
Plumbing Services
Psychologists/Employment Assistance Providers

Private Equity Firms
Public Relations
Publishing/Media Sales
Private Equity Firms
Recruiters
Retail Co-Operatives
Security Systems
Talent Agent

Real Estate, Commercial
Trade Associations
Bachelors of Business Administration, Marketing, Loyola University of Chicago
MBA in Progress, St. Xavier University, Chicago IL
I have been working closely with Mark Mondo over the past 5 years in redeveloping our Act! database to meet the specific needs of Hall & Associates, Ltd. Mark listens to our needs, is responsive and is proactive in finding solutions to potential problems. He consistently has our best interest in mind. I would recommend him to anyone who is considering Act! as their database management system.
Deborah Hall – Chicago, IL
---
You're The Man
When I approached Mark Mondo, I did so as an experienced ACT! user, experienced enough to know I was in way over my head with respect to creating a custom database that could be integrated with PARC's web site with remote access capabilities. Unlike other ACT! consultants I contacted, Mark's approach was empirical and personal as cookie-cutter solutions would be inadequate for our need to develop a custom database with over 300 fields. Mark adapted ACT! to track all activities from initial customer contact through the mortgage and contract process to the closing of their new home. There are other database management programs available for real estate developers, but none offered PARC ACT!'s scheduling, document warehousing, conversation log and follow up capabilities to the purchase contract administration process. This was a monster task that Mark completed in an elegant fashion! We will continue to use Mondo Media to help PARC further refine its database over time and create custom reports to track every aspect of our business.
I wish I would have known about Mark Mondo when I purchased ACT so that I could have gotten it set up correctly right off the bat. As it turned out, I used someone who did not know the program and consequently had lots of problems that could have been avoided. I will always be calling Mark in the future for any questions related to ACT and will recommend him to my friends and associates who need a contact management program.
– Michael Woyan, Chicago, IL
---
It is my great pleasure to recommend Mark Mondo, my Act! (database and sales software program) expert. Mark and I have been working together for the last several years. His help in keeping Act! Updated for me has proved to be of immense value to me, and my business.
Act! is the database and sales follow up program I have used since I entered the insurance business (I sell Life, Disability, Health and Long Term Care) several decades ago. Keeping up with all the changes to this software program has been the mission that Mark and I have worked on together. Mark has been able to customize this program for my specific needs, and this has allowed to remain a successful insurance agent for all these years.
In addition, Mark has worked with me on this program for other purposes, including organizing my high school class reunion, keeping case notes from all my vendors, and cross referencing various data fields as an important networking tool.
If you are a business person who is looking for a most competent, diligent and caring expert on Act!, then Mark Mondo is your man.
Ira M. Frost, CLU