It's the end of an era for Act!.  From 4/1/1987 until 6/30/2020, you could buy a copy of Act! for a one-time price and install it locally.  If your business process or technology stack didn't change much, you can leverage it for 3+ years.
However, with the advent of rapid changes by Microsoft and the web as a whole, desktop technology for a complex program like Act! is simply too expensive to develop and support with a one-time license.   Other industry giants like Autodesk, Adobe and Sage have migrated desktop software to a subscription model as well.  Quickbooks desktop offers a one-time fee, but they discontinue services like payroll or credit card processing to force those upgrades.  Oh, don't forget Microsoft as well with Office 365.
We have laid out some options here, but feel free to contact us to evaluate your unique situation.

Recommended for:
Clients that want to remain on Act! for 3+ years.
Clients that need software updates for Microsoft compatibility and new features of Act!.
Clients that need phone support from Act! corporate.
Clients that don't want radical change of business process and invested heavily in custom programming or commercial addons.
Changes Required:
Act! will be billed on an annual basis.
Upon cancellation of the subscription, the software will no longer access the database.
No walk-away one-time license purchase is available.
For Act! Pro users, you can upgrade to Act! Premium CRM for $350/user/year (Year 1 promotional price subject to change by Act! corporate).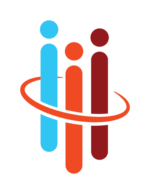 Recommended for:
Clients that want to keep an Act!-like user interface without radical change for the sales reps.
Clients that no longer want to deal with desktop support issues.
Clients that want to automate more process.
Clients that simply don't believe in paying a subscription and prefer a one-time fee.
Changes Required for Self-Hosting:
Clients need to install a dedicated Windows server.
Clients need either an in-house I.T. department or a MSP (Managed Service Provider) to maintain the server.
An evaluation to make sure all the features you want will translate into WiredContact.
WiredContact Enterprise is available as a one-time purchase, a buy once+hosting fee model or a monthly subscription.

Recommended for:
Clients that want to integrate CRM with their ecosystem of 40+ applications known as Zoho One.
Clients that want to outsource CRM hardware and software management.
Clients that want an affordable alternative to SalesForce.
Clients that want to automate more processes.
Workgroups less than 3 users who need a basic edition of Zoho CRM for free.
Changes required:
An evaluation to make sure all the features you want will translate into Zoho since its a different approach to CRM vs. Act!.
Budget a fee for conversion, database re-design and training on a new platform.