As an Act! consultant in Chicago, it's our mission to help our clients customize Act! so they gain a competitive edge in sales, marketing or customer service.  We serve clients from Grayslake to University Park as well as nationally by remote desktop.  Our expertise comes from using Act! since 1989, and acquiring yearly certification since 1998.
We solve the problem hundreds of our clients face : "I want to get more out of Act!".  We build customized Act! based solutions to help you acquire better reports, clean data and targeted mailing lists. Act! plus our process saves keystrokes and creates a competitive edge for sales, marketing or customer service.
---

Act! Consulting Services.  We design custom Act! databases, which makes your Act! database a "smart Rolodex" accessible anywhere whether you have an internet connection or not.  Then, we make it easy to create reports, forecasts and create marketing campaigns.
---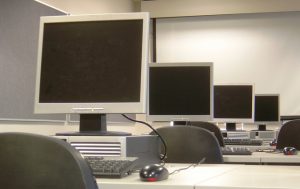 Act! Training Services.  We conduct customized Act! software training classes on-site or online to help you learn what's applicable in the shortest amount of time. Our trainers have used Act! sine 1989, supported hundreds of companies and have graduate level instructional design training.  Our post-class materials can include 4.5 hours of training videos to help you retain the material. Sample Act! Training Course Outline
---

Website Integration
Get leads from your website into Act! right away. Without re-keying the data, we can get leads into your database and alert your reps by mobile phone.  Then, measure the results from Act!.  Here is an example.
---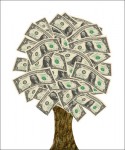 Act! E-Marketing Services

Once the database has been built, we help you segment the database to create targeted e-marketing campaigns.  We integrate Act! E-Marketing,  Swiftpage, Constant Contact and MailChimp to get your message out. Retain us to complete the campaign, or we'll set you up with the tools to take it in-house.  Not sure which service is best ?  Check out our comparison chart.
---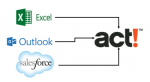 Act! Conversion Services.  We import data into Act!. We use advanced excel features to prepare the data so data is quickly assigned to the right sales reps and quickly goes into the right fields and groups.  Part of our scope involves cleaning the data before it arrives into Act! so your reps can work right away on the new contacts.  We also have tools and services that allow you update existing records without creating duplicates.
---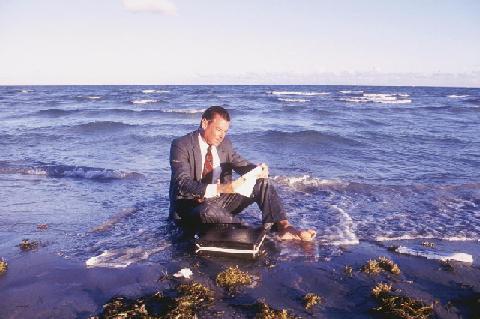 Offline Access.  Act! synchronization allows you to have a fully functional offline copy of Act! and its data when you are not connected to the network.
---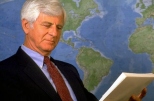 Reporting Services.  A manager's job is to look for trends and ACT (Pun Intended) upon them. Our Act! reports provide insight into your sales team performance or you can find out where your best leads come from, which methods of communication work and analyze performance. We make extensive use of TopLine Dash , Crystal Clear Essentials , Excel or Microsoft Power BI .
---
Accounting Links.  Act! Links with Quickbooks, MAS/90 (Sage 100), Businessworks and Peachtree (Sage 50).  The accounting links allows you to stay within Act!, minimize double-entry and read the latest sales data while within Act!.
---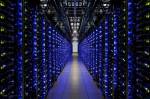 Act! Hosting Services.  Let us take care of the Act! server for you. Our solutions provide online and offline connectivity. Use your own desktop, or you can even outsource the whole Act! desktop support with our virtual desktop system.  With the advent of Act! Subscription, we can host the database, provide a license and offer phone support from Swiftpage for one low monthly fee with several options.