With MondoCRM in your corner, information silos are deconstructed and every aspect of your enterprise can be seamlessly integrated for optimum performance. Our custom reports, dashboards and data visualization tools provide you with real-time, actionable intelligence upon which to make better, more timely decisions. Better information = better choices. Even more vital to the equation is the ultimate fundamental: that your entire enterprise will be built around the customer, as it should be, as your customers expect.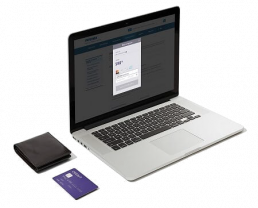 Once you get the customer, we'll help you get paid.  Our systems integrate to Zoho Books & Quickbooks.

Zoho One is an integrated suite of 45+ applications with advanced enterprise-class capabilities. Manage your sales, marketing, finance, human resources, operations, and much more with one platform.
Zoho Lens allows provides augmented reality remote assistance for field technicians when they cannot be on site.  Using the customer's smart phone, they can dial in and annotate the screen to show them how to fix a problem.