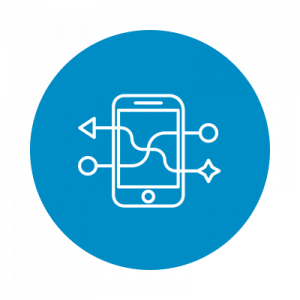 Introduced in v18.2, Act! Connect is a new feature in Act! that allows any web developer to make updates to Act! records via the REST API.  Think of the REST API as a "universal translator" between disparate websites and applications hosted on the Web.
For non-coders like us, we'll use Zapier instead.  Zapier is a service that helps you connect different applications without knowing how to code.  Zapier offers a free version with some billable upgrades that integrates Act! and hundreds of other apps without learning code.
Here are some ideas:
When a new lead comes in from your website using WuFoo, automatically create a contact in Act!. Sample
Scan a business card into Act! from your mobile phone
Automatically adding new subscribers (contacts) from MailChimp automatically go into Act! as contacts
Automatically adding new contacts from Constant Contact sign up forms automatically go into Act! as contacts
Automatically add Google Contacts to Act! contacts
Automatically add Eventbrite attendees as Act! contacts
System Requirements:
Tech notes if you want to know more:
The REST API for Act! was introduced in v17.1, and if you installed Act! Premium for Web; then, the REST API was available.  However, 90% of Act! clients didn't have this.  So, in Act! v18.2, Swiftpage partnered with Cloud Elements that creates all the work to enable the REST API without installing the infrastructure locally.